All-in-One Screen Capture and Recording app
The simplest & most powerful visual bookmarking tool. Screen capture and record animated GIFs all within the browser.
Save 1 or 100 images in seconds.
Whether you're saving just one image or 100, we've designed Bukket to help you save as much time as possible.

You can either drag and drop or just hit the 'Bukket it' button.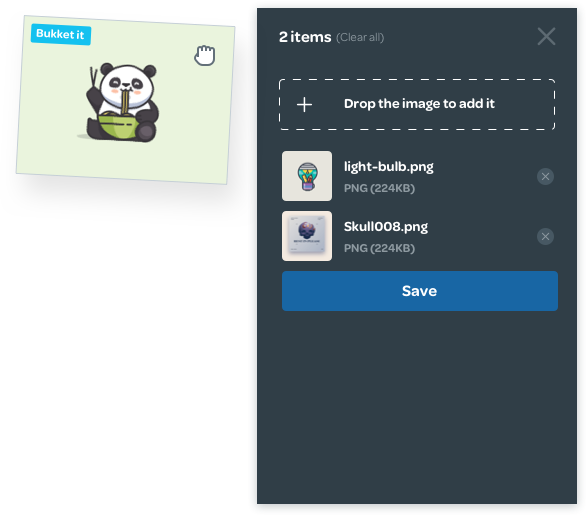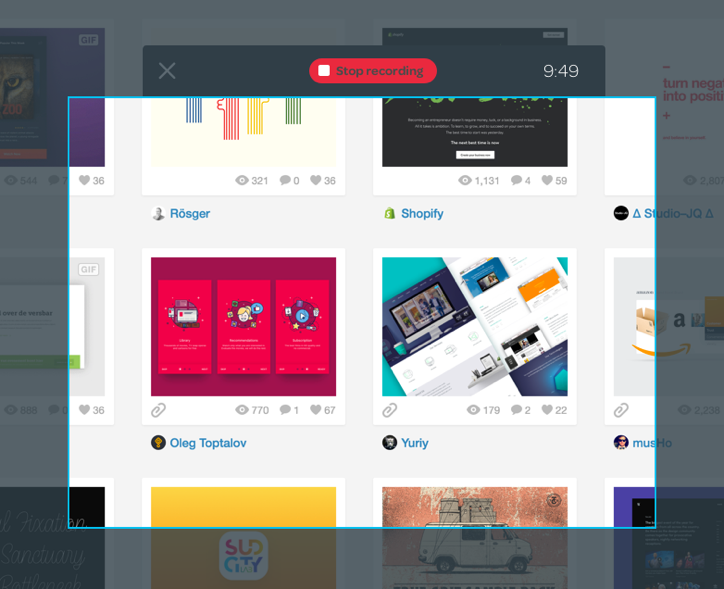 Record all your favourite interactions.
Seriously, no more ad hoc, dodgy apps to record anymore. Do it all within the browser. With 10fps, capture all your favourite 10s interactions with ease.
Bukket's going cloud
Yes, soon you will be able to save all your assets to the cloud.
Be part of the first 100 beta testers once it's ready: